NYC's Top-Rated Driving School!
New York State Dept Of Motor Vehicles (DMV) approved & licensed driving school

Serving New York City for over 30 years 

Car Provided For Lessons 

New York State DMV licensed and college-trained driving instructors

5--Hour Pre-Licensing Class on Zoom. New York  DMV Approved for Ages 16+ and above.

Valid New York State-wide!
Now Offering Online 5 Hour Class Courses
Seating is limited, register below. 
Call Us To Schedule A Course Now:
(212) 752-0100
or
Full Service Driving School
Grand Prix Driving School offers auto driving instructions, MV-278 Hour pre-licensing course and road tests and services for all ages and driving experience levels.
Top Instructors & Comfortable Class Rooms
Our driving instructors are highly experienced to insure your driving success. Huge, modern classroom with comfortable seats.
Immediate Course Availability
Grand Prix Driving School offer a number of classes during the week and on Saturdays with late night hours to fit your schedule.
Convenient NYC Location & On-site Classrooms
Our driving academy is conveniently located just 2 blocks from the R, N, 6, 4, 5 subways. Huge, modern classrooms with comfortable seating for MV-278 5 hour pre-licensing course.
Grand Prix Driving School NYC
Serving New York City for over 25 years
The Best Driving Lessons in Manhattan
Whether you are looking for road test packages, driving lessons or some other type of driving packages, you can rest assured that our custom driving courses are tailored to suit your every needs and help you get licensed for the road.
When you take beginner driving lessons or teenager driving courses with the driving instructor from Grand Prix Driving School, you get a calm and composed experience where you can learn in an environment curated to enhance your learning. This makes these lessons ideal as a nervous driver's course or perfect for someone who suffers from high anxiety.
5 Hour Pre-license Class
Learners Permit Services 
Immediate Road Test Services
Beginner Driving Packages
Advanced Driving Packages
Call Us To Schedule A Course Now: (212) 752-0100
or
Discover A Top Rated DMV Approved Driving School Near You
If you are looking to take your vehicle out on the road, then you have likely asked yourself, "Where can I find properly qualified learners permit services and immediate road test services near me?" The answer: Right here!
Amongst our assortment of courses designed to get you certified and road-safe, you will find everything that you need to not only get you road-legal but also ready and confident to tackle anything that comes your way.
Get Certified With Our 5-Hour Driving Classes
Within our wide range of driving instruction services, you will find the 5-hour driving classes which are now required for all new drivers. So if you want to start with the bare basics and work towards getting your license, then this is the best place to start.
Check out our beginner driving lessons and learn everything you need to know about the road and driving.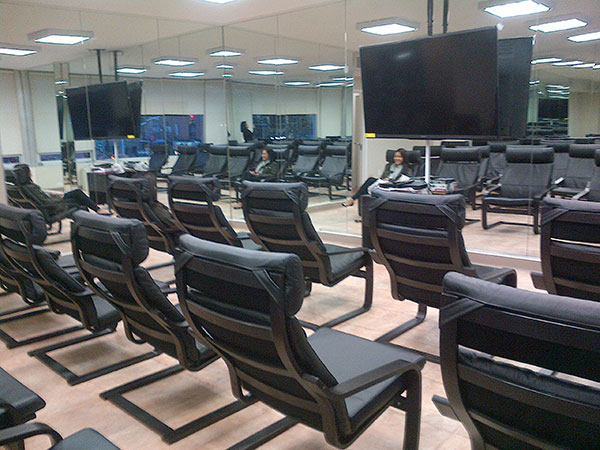 What Our Students Are Saying
William is literally the greatest human driving instructor that could ever potentially exist. Brilliant mind. He breaks things down. He is logical. He keeps things simple, while at the same time letting you know everything that you need to know in order to the pass the test. Amazing guy in general as well. Would highly recommend to anyone wishing to learn how to drive. He will drill the fundamentals into your mind while putting a smile on your face.
Great driving school. Went there for 5 hour class and immediately after signed up for a road test package which includes lessons, road test appt, and use of their car for test. William was my instructor and I feel I was very lucky to have him. He's a terrific guy and makes you feel very comfortable behind the wheel. He pinpoints your weaknesses and help you improve in those areas. Gave me confidence to pass road test which I managed to do on first attempt. Can't recommend Grand Prix and William enough.
I highly recommend Grand Prix Driving School. I joyfully passed my test on Thursday, in Yonkers. I never would have passed if it the instructor, Mr. Barcena had not been so knowledgeable, kind and patient. Having a great sense of humor and knowing when to use it effectively comes from years of experience which Mr. Barcena has. I am so, so thankful to Mr. Barcena for getting me through this. Thank you and good luck taking the test.
If you have questions about any of of the services we offer or need help deciding which program is right for you, please call our staff or fill out the form below.  Our team is happy to help you get set up, signed up and on the road!
grandprixdriving@gmail.com
806 Lexington Avenue, 2nd Floor
New York, NY 10065
(Between 62nd St and 63rd St)