NYC Driving Lessons for Beginner
Driving Courses For Beginners | NYC Driving School 
Get your learners permit by completing application form MV-44. Bring proofs of identity and date of birth to a local DMV office. Take a vision and written permit tests. To pass the written test, you must have at least 14 of the 20 multiple-choice questions. Let Grand Prix Driving School help you and sign up for our Learner's permit service that includes multiple choice sample questionnaires.
In-Vehicle driving lesson: 
Most new drivers who fail their road tests were not adequately prepared. The DMV recommends that all learners have a minimum of 50 hours of supervised practice driving before they take their road tests, with at least 15 hours at night (after sunset). It is also recommended that at least 10 hours of supervised practice driving be in moderate to heavy traffic.
DMV 5 Hour pre-licensing course (MV-278) 
Call our school for appointment (212) 752-0100. Classes are given daily.
Road Test: 
Upon completion of your 50 lessons, we will schedule your road test appointment. If you pass your road test, the license examiner normally gives you an interim driver license that is valid for 90 days.  Keep the interim driver license with your learner permit as proof that you have a drive license.
CANCELLATION POLICIES:
ROAD TEST APPOINTMENTS MUST BE CANCELLED WITHIN 5 BUSINESS DAYS OF SCHEDULED APPOINTMENT DATE
ALL SCHEDULED DRIVING LESSONS MUST BE CANCELLED WITHIN 72 HOURS OF SCHEDULED APPOINTMENT TIME.
NOTE: Cancellations outside these required time frames will not be refunded. 
Call Us To Schedule A Driving Course Now: (212) 752-0100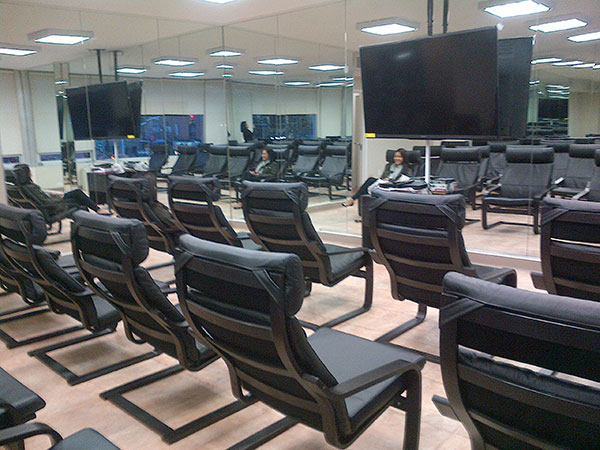 What Our Students Are Saying
William is literally the greatest human driving instructor that could ever potentially exist. Brilliant mind. He breaks things down. He is logical. He keeps things simple, while at the same time letting you know everything that you need to know in order to the pass the test. Amazing guy in general as well. Would highly recommend to anyone wishing to learn how to drive. He will drill the fundamentals into your mind while putting a smile on your face.
Great driving school. Went there for 5 hour class and immediately after signed up for a road test package which includes lessons, road test appt, and use of their car for test. William was my instructor and I feel I was very lucky to have him. He's a terrific guy and makes you feel very comfortable behind the wheel. He pinpoints your weaknesses and help you improve in those areas. Gave me confidence to pass road test which I managed to do on first attempt. Can't recommend Grand Prix and William enough.
I highly recommend Grand Prix Driving School. I joyfully passed my test on Thursday, in Yonkers. I never would have passed if it the instructor, Mr. Barcena had not been so knowledgeable, kind and patient. Having a great sense of humor and knowing when to use it effectively comes from years of experience which Mr. Barcena has. I am so, so thankful to Mr. Barcena for getting me through this. Thank you and good luck taking the test.
If you have questions about any of of the services we offer or need help deciding which program is right for you, please call our staff or fill out the form below.  Our team is happy to help you get set up, signed up and on the road!
grandprixdriving@gmail.com
806 Lexington Avenue, 2nd Floor
New York, NY 10065
(Between 62nd St and 63rd St)